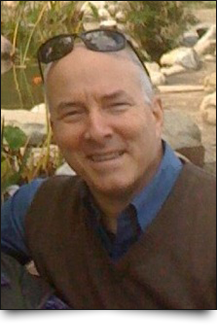 Jeff Shushan MA, LMHC

Legacy Counseling, Coaching & Training, LLC

206-298-9555
legacycounselingandtraining.com
Introduction: Jeff D. Shushan, MA, LMHC, has been working in the fields of Experiential Education, The Cultivation of Human Capacities, Trauma Recovery and Family Therapy for 35 years. In private practice since 1989, he graduated in Family Systems Psychology from Antioch University and specializes in working with individuals and couples through all phases of personal and relational health.
Jeff"s approach to therapy and coaching  is informed by his background as an educator.  Therefore, you can expect Jeff to use an educational approach to help you  learn tangible skills in self care, communication and interpersonal dynamics. Jeff brings warmth and a capacity for creative, understandable and strategic planning. He helps to create an environment of safety and emotional support, in which to solve your most difficult and pressing concerns.  Jeff's approach is influenced by:  Contextual Family Therapy Theory, Trauma Theory, Body/Mind Awareness, Multi-Cultural Sensitivity and the importance of understanding Gender Role Differences.
After many years as a trauma specialist and relationship therapist, Jeff saw an additional opportunity to apply both of these perspectives  in the newly emerging field of Collaborative Family Law.  Jeff entered the field of Collaborative Law as a Divorce Coach in 2006.   In 2008, he presented 'Legacy, Leverage and Durability' at the International Academy of Collaborative Practitioners, New Orleans Conference.  He currently serves on the board of King County Collaborative Law (2009-2012) as Co-Chair of Public Outreach.  Recently, Jeff was re-elected to serve a second 3 year term on the Board of KCCL (2012-2015).
Jeff believes that a focus on developing a healthy 'Legacy' brings focus to his counseling and coaching practice.
Jeff currently maintains his 'Therapy' practice as well as a practice in 'Collaborative Family Law Coaching'.
Curriculum Vitae
Memberships:
-International Academy of Collaborative Professionals
-King County Collaborative Law
-Collaborative Professionals of Washington State
-Eastside Collaborative Family Law (Study & Practice Group)
-Cypress Collaborative Solutions  (Study & Practice Group)
Presentations:
2012, November 8-10: Scheduled To Present: Collaborative Professionals Of Washington State Conference:
"Working With The Confluence Of Mediation And Mental Health In Collaborative Law"
2012, April 26-27: -Presenter:  Oklahoma Academy Of Collaborative Professionals:
"Basic/Intermediate Interdisciplinary Training In Collaborative Practice"
2012, April 20th: -Presenter:    Alternative Dispute Resolution Section and Family Law Sections of Snohomish County Bar Association, Sponsors:     —Advanced Family Law Mediator Training: "The Road To Success"–
"Understanding The Dynamics And Language Of Un-Coupling And It's Impact On Mediation"
2010- Presenter: CPW:  Collaborative Professionals Of Washington State Conference:
"High Conflict, Intimate Partner Violence & Domestic Violence In Collaborative Cases"
2009- Presenter:  CPW:  Collaborative Professionals Of Washington State Conference:
"Advanced Skills For Conflict Transformation"
2008- Presenter: IACP:  International Academy Of Collaborative Professionals Conference:
"Legacy, Leverage & Durability:  A Model For Legacy Based Coaching In Collaborative Practice"
2007- Presenter/Panel:  Washington State Psychological Association Conference:
"A New Paradigm For Easing The Pain And Conflict For Divorcing Families"
Professional:  Private Practice
Individual, Group, Couples & Family Therapy
Collaborative Professional:  Divorce Coach, Parenting Coach & Family Specialist
1989-Current: Private Therapy Practice:
Individual, Group, Couples & Family Therapist
2006-Current: Collaborative Divorce Coach/Family Specialist/Parenting Coach
Coaching, Education, Divorce Transition, Family Planning, Co-Parenting, Blended Families
________________________________________________________________________________
1988-1989:   The Rader Institute Inpatient Eating Disorder Clinic:
Family Therapy Program Coordinator and Family Therapist
1984-1989: Washington State 4-H Challenge Program: 
Lead Consultant/Trainer
 1986-1988: Lakeside Milam Chemical Dependency Counselor:
Adolescent Specialist and Adult Recovery
1984-1986: Ryther Child Center Chemical Dependency Counselor:
Adolescent Specialist and Recreation Specialist
1979-1984: The Washington Program: 
Washington State Adjudicated Youth Wilderness Program: Program Coordinator/Chief Instructor
1980-1985:  Pacific Crest Outward Bound:
Consultant/Trainer For Special Populations:
1977-1979: Pacific Crest Outward Bound:
Instructor
Continuing Education & Training:
2012, June:  BrainSpotting: Phase 1, Phase 2 & Performance Brainspotting
                       (Updating  Previous Credentials: Originally Trained In 2005, Phase 1 & 2)
2012, May:    Lifespan Integration: Advanced Level
2011: IACP Annual Conference-San Francisco, CA
2008: IACP Annual Conference-New Orleans, LA
2007: "Advanced Interdisciplinary Training: High Conflict Personalities":                                                                                 Bill W. Eddy
2007:  IACP Annual Conference-Toronto, Canada
2006: "Mediation Training", 40hrs.
University Of Washington Law School
2006: "Basic Interdisciplinary Training", 12hrs.                     Collaborative Divorce Team Trainings
1982-1986: "The Cultivation Of Human Capacities Training"
 Jean Houston PhD and Robert Masters PhD: Trainers
Higher Education:
1989:  Antioch University, Seattle, WA
Masters Degree: Psychology/Marriage & Family Systems:
1979: The Evergreen State College, Olympia WA
Bachelors Degree: Humanistic Psychology & Experiential Education, Visual and Expressive Arts:
Save